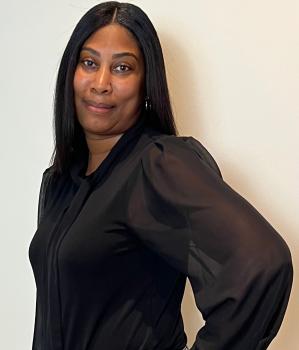 Meet Lawondra Davis, a driven and dedicated real estate professional with over 17 years of experience in the automotive industry and a passion for helping others. Throughout her career in the fast-paced automotive factory, Lawondra has honed her skills in repairs and customer service, and has a proven track record of training technicians and being an active member of the safety committee.
With a background in broadcast communication from William Carey University, Lawondra has excellent communication skills and a keen attention to detail. This, combined with her sales experience, makes her a top-notch real estate agent who is always looking out for her clients' best interests.
Lawondra has lived in the Jackson Metro area for 20 years, and is a proud parent of one child. Her knowledge of the area and her personal touch set her apart from other agents, as she goes above and beyond to ensure her clients have a smooth and stress-free real estate experience.
If you're looking for a real estate professional who will work tirelessly to help you find your dream home or sell your property, look no further than Lawondra Davis. With her experience, attention to detail, and passion for helping others, she's the ideal choice for all your real estate needs.