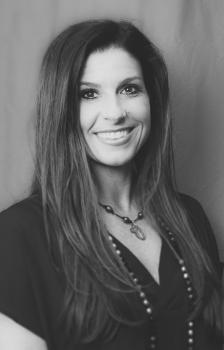 Leveraging her impressive 21 years of expertise in Real Estate and Interior Design, Emily adeptly navigates her clients through the intricacies of buying and selling a home, ensuring a seamless and anxiety-free real estate journey.
Emily began her real estate career in Destin, Florida, where she spent more than a decade specializing in high-end residential sales along Florida's Emerald Coast. During that period, she honed her attention to detail while collaborating with developers to conduct extensive land record research and working closely with local county officials to successfully close many successful six and seven figure transactions.
Consistently ranked in the top 5% out of 70 company sales associates on a consistent basis, Emily achieved the designation of a Fine Homes International® Specialist by listing and selling properties that ranked in the top 10% of the marketplace, with an average sales price exceeding $800,000.
With over eight years of interior design experience, encompassing furniture selection, spatial planning, construction buildout, and finish selection, Emily is poised to offer an elevated level of service to her clients. She excels in understanding their unique home design requirements, providing expert recommendations, and assisting in purchasing decisions.
Navigating the complexities of buying and selling real estate can often be a daunting experience. Emily's dedication lies in patiently guiding her clients through the process, offering education, and delivering the utmost in professional service.
Emily's foremost objective is to meet the needs of her clients, whether they are in search of a new home or looking to make a real estate investment. Begin your journey towards discovering your new home or property investment today.
For inquiries, Emily can be reached at 850-259-5455 or via email at emily(at)exitnewdoorrealty(dotted)com to schedule a consultation.